Are you looking for scenic running trails or paths near Houston, TX? There are plenty of great options, but finding them can be tricky.
Houston has a large population, and many people enjoy running outdoors. You might want to start slow and build up gradually if you're new to the sport.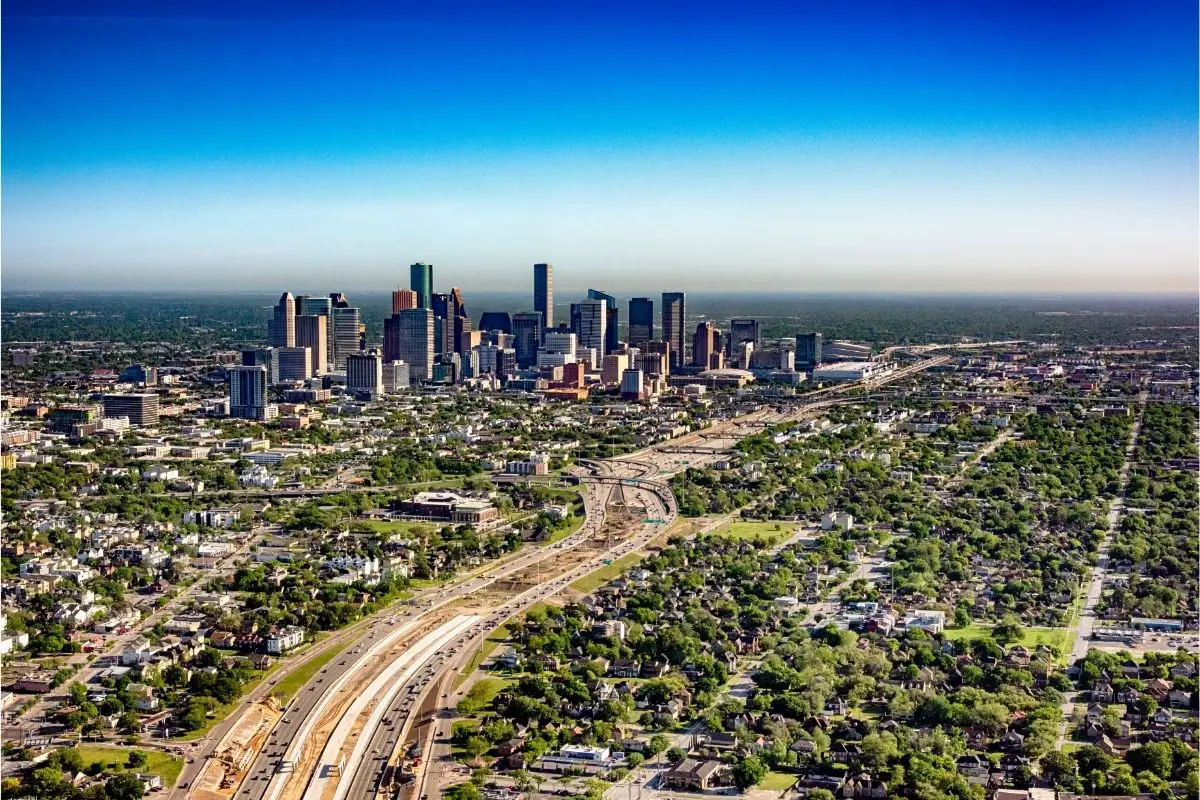 In this city, it's often super hot, so make sure to take precautions against heat-related injuries. The city of Houston offers several great running trails and paths.
Running is a great way to stay fit and get outside. It also helps reduce stress and improve mental health. In addition, you should definitely check with your doctor before starting any strenuous exercise program.
In this post, we've rounded up our favorite scenic running trails and paths in Houston, Texas. We hope you find one that suits your needs!
Deer Park Loop Trail, Deer Park
The Deer Park Loop is one of the most popular hikes around Houston, and for a good reason! It offers a beautiful view overlooking the water, as well as plenty of wildlife to spot along the way.
The trail starts at the park entrance and travels through oak trees, marsh grasses, meadows, and even a small creek.
Sam Houston Memorial Forest, Baytown
This hike will give you a fantastic view of the surrounding natural environment. It's a little out of Houston; however, it's well worth traveling to.
You'll pass by several creeks that run throughout the forest. You may see many birds, rabbits, deer, coyotes, raccoons, snakes, turtles, frogs, and more.
Buffalo Bayou Greenway, Downtown
You'll find this trail on the north side of downtown Houston. Next, this gorgeous path heads along Buffalo Bayou. Once you get past the first part, you'll reach a couple of parks where you can stop for lunch.
Tomball Creek, Tomball
This path runs alongside Tomball Lake for a short distance. However, it's not too long, and you won't have to walk that much. Along the way, you'll pass by fields of wildflowers, wetlands, hills, and wildlife like ducks and geese.
White Oak Springs Nature Preserve, Northwest Houston
Starting just outside of northwest Houston, this trail leads you into a nature preserve and continues through wooded areas.
Along the way, visitors may see native plants such as American beautyberry. In addition, you might spot honeysuckle vines, holly trees, live oaks, and magnolias.
Bear Creek Pioneers Park
Bear Creek Pioneers Park is a beautiful natural area perfect for running on with your dog. But, if you're interested in spotting wildlife, it's worth checking out the ponds and lakes. In fact, if you visit during springtime, look out for migrating songbirds.
You won't be disappointed at Bear Creek Pioneers Park, as it's pretty big and filled with nature. Even though it's a bit on the small side. Still, this place has picnic areas and even a playground. So you're unlikely to get bored!
Shadow Creek Ranch Nature Trail
This park is located on the Southside of Houston, and it has plenty of room to run. This path is great for jogging along, particularly during winter when it's extra cold.
Bayou Greenway Trail
You can jog in Brays Bayou Park, near Texas Medical Center. This park has some great running routes, but they're not always visible.
However, if you know how to look, they're all there. And some of these routes follow the bayou nearly out of Houston, so you can keep going even further than you expected.
This one features more hills than many other places in Houston. But, if you're up for working hard, it doesn't stop you from getting your cardio exercise.
And, being near the Bayou has gorgeous scenery that makes it totally worth it. Also, this path is close to Herman Park and the Houston Zoo, so you could pop in to run around the Japanese Garden if you want to.
Brays Bayou
There are multiple places where you can jog on this green space. This place is great because it has trees and grassy fields surrounding it, plus it's very peaceful compared to other paths in Houston.
Brays Bayou Trail is part of the Katy Prairie Regional Trail System. This trail system runs through several neighborhoods in downtown Houston. It's easy to get to and offers spectacular views of the bayou.
It's trendy among runners who want to try out their speed and endurance on the same day or week. And if you need a little more challenge, multiple bridges are spanning the river.
Katy Trail
Houstonians will enjoy the Katy Trail, a large, wooded area stretching across several neighborhoods. In addition, there are many different parks connected by bicycle trails that add more fun to the site.
So, if you're keen on mixing up your runs with cycling, we recommend using the Katy Trail.
Lake Houston Trail (Tomball)
This trail takes you through parks and neighborhoods that offer a lot of wildlife. Hikers often see deer and squirrels as they head eastward towards Dayton.
This is a great path to run if you want to get into some wilderness and escape the bustling city. City life can be exhausting, so we advise going here if you need to wind down.
The Lake Houston Wilderness Park is huge, so you can really explore the beautiful scenery when you visit it. At the bottom is the East End Park, which hosts the beginnings of Lake Houston.
If you're a keen birdwatcher, we recommend heading to this spot. You can run through the forest and enjoy looking at fine-winged friends as you go.
Final Thoughts
Houston, Texas, has some stunning scenery, ensuring you'll enjoy yourself if you go running. And, if you don't know what to listen to while running, we recommend music with a fast tempo. Dance tracks are perfect for this because they're made for people to move to.
And the learning doesn't have to stop there! If you are looking for more information on natural places to run, we have content aplenty for you!