Trail running has become very popular over the last decade. People love to get out into nature and enjoy the fresh air. If you live near Portland, Oregon, you might want to consider joining a trail running club or group. Several clubs around the area offer weekly runs and other events.
Trail running is a great way to stay fit and enjoy nature simultaneously. It's also a great way to meet new friends and explore new places.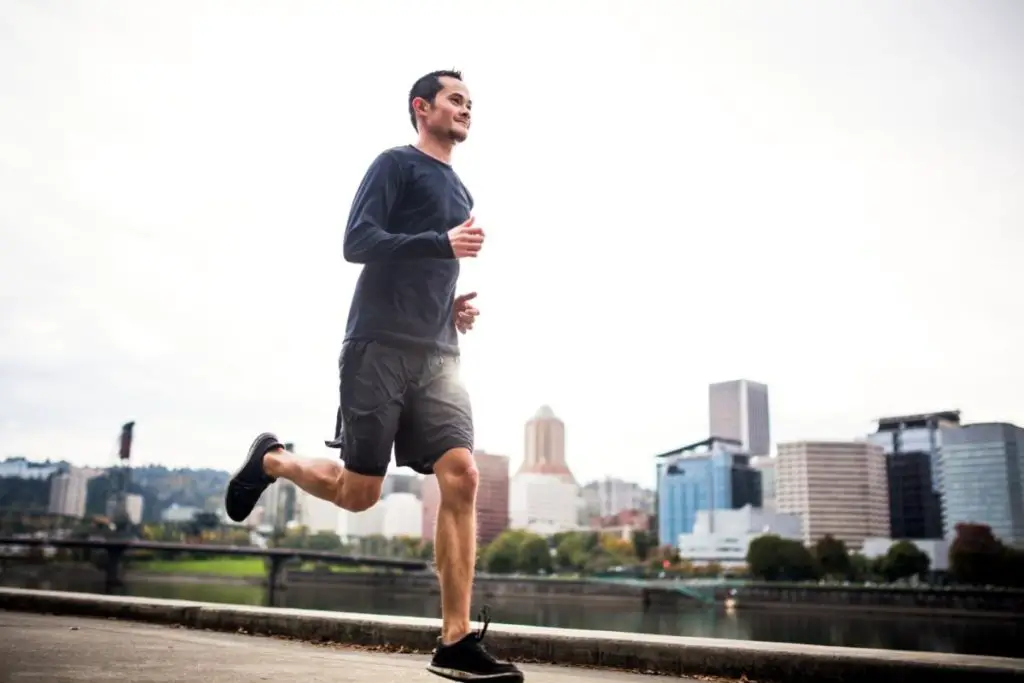 A Guide To Trail Running Near Portland
Trail running requires a good amount of endurance and strength. So you'll need to train regularly to improve your speed and stamina. Here are some basic rules to follow before hitting the trails.
Know Your Limits. You should always be cautious when on any kind of trail run. Never go too fast or too far without knowing what's ahead of you. Don't risk getting hurt while exploring a new place. This goes for kids as well.

Children should be with their parents when it comes to trail running. Then, when they're ready, they can join the club or group.


Dress Properly. Always wear comfortable shoes with proper traction. Bring extra socks if the weather gets cold. Wear layers that keep you warm in cool temperatures but allow your skin to breathe in warmer conditions.


Stay Hydrated. Make sure to drink plenty of water every hour, especially during hot days. Your body needs to consume between 6-9 cups of liquid each day. Water helps flush toxins from your system. It keeps your energy levels up and gives you the nutrients you need. 

But don't just drink plain H2O. Instead, mix it up by adding a little lemon or orange juice. Or try drinking sports drinks like Gatorade or Powerade. They contain electrolytes that help replenish lost fluids. Electrolytes are essential because they prevent you from becoming dehydrated.


Be Prepared. Have everything you may need with you before heading out on the run. Think about maps, compass, flashlight, first aid kit, snacks, etc… Keep these items close to your side so you can grab them quickly.

Also, you may want to make sure to bring a change of clothes. If you get wet, you don't want to have an uncomfortable experience while drying off.

If you're wondering how to prevent chafing while running, staying dry is an excellent place to start. A few anti-chafing products on the market will help keep the chub rub at bay.


Avoid Traffic. While trail running isn't dangerous per se, there may be animals roaming the woods or people hiking trails, so it's best not to take a shortcut. Follow the path.


Enjoy Yourself. Take it easy, slow down, and savor the moment wherever you find yourself. Go exploring, discover new places. Discover new trails and meet new people. You never know where life will lead you next!


Practice safety. Stay aware of your surroundings at all times. If something happens, such as you falling, call 911 immediately. Don't hesitate to ask a stranger for help. And remember, even though trails are beautiful places, sometimes they can be dangerous. So, safety first!


Get Started Today. Join a local running club or group and start training today. First, try different routes until you've found your perfect spot. Then practice your skills and have fun.
Places To Run In Portland
Portland is known for being a city where everyone loves to walk around and enjoy nature. As a result, there are many green spaces within the city limits.
Oaks Bottom Wildlife Refuge
>
The Oaks Bottom area has been preserved as a 163-acre wildlife refuge and is a great place to run while bird spotting. In addition, the park offers many miles of paths for walking and biking. And, you may even spot some cute salamanders when you're resting from a running interval!
Eastbank Esplanade
Eastbank Esplanade is a popular running trail with a stunning floating section on the Willamette River. This trail runs through parks, riverfront areas, and bridges along the way. Some parts of this trail are wheelchair accessible.
Forest Park
Forest Park has some great paths to run along, including the famous Wildwood Trail. This is approximately 27 miles long and weaves between historic woodland and foliage. If you're not up for a long run, you can go on a smaller Forest Park trail, which will ensure you won't tire yourself out too much! 
We highly recommend visiting this place as it has so much natural beauty that you may not want to come home!
Lents Park
Lents Park is a 38.07-acre public community park that features open space, a soccer field, dog park, basketball court, playground, and accessible features. These accessible features include a picnic area, play area, and restroom. So, if you fancy a rest after your run, you'll be able to put your feet up here quickly!
Washington Park Hoyt Arboretum
Washington Park contains arboretums, gardens, memorials, and scenic vistas. In addition, this wonderfully natural spot is home to several notable landmarks, including the Portland Japanese Garden, International Test Rose Garden, World Forestry Center, and Oregon Zoo, just a few miles away from Portland.
And, you're welcome to run, skateboard or cycle around it, too!
Westmoreland Park
Westmoreland Park includes over 42 acres of land and features a small pond, numerous play structures, picnic tables, and benches. Many locals come here to jog and enjoy the scenery.
We highly recommend exploring this spot if you want to run somewhere conveniently located in Portland. In addition to it being a handy spot, there's also a soccer field, softball field, baseball stadium, picnic spots, and restrooms.
Final Thoughts
Trail running has become increasingly popular in recent years. But if you're brand new to trail running, don't worry about learning too much. Instead, focus on enjoying the experience and getting out there as soon as possible. So have fun, take your time, and keep discovering more trail running opportunities!