How often do you run? If you don't run regularly, now might be a good time to start. The benefits of running include improved cardiovascular health, increased energy levels, and better mood. And if you live in or near Philadelphia, you'll want to check out these great trails.
Running is a great way to get fit and stay motivated. In fact, many people believe that runners tend to be happier and healthier than non-runners. And, if you live near Philadelphia, you'll be able to enjoy some of the best running trails in the country.
Whether you're looking to improve your fitness level or simply enjoy being outdoors, these trail runs offer something for everyone. From the scenic beauty of the Schuylkill River Trail to the challenging terrain of the Wissahickon Valley Park, these paths are sure to provide plenty of motivation.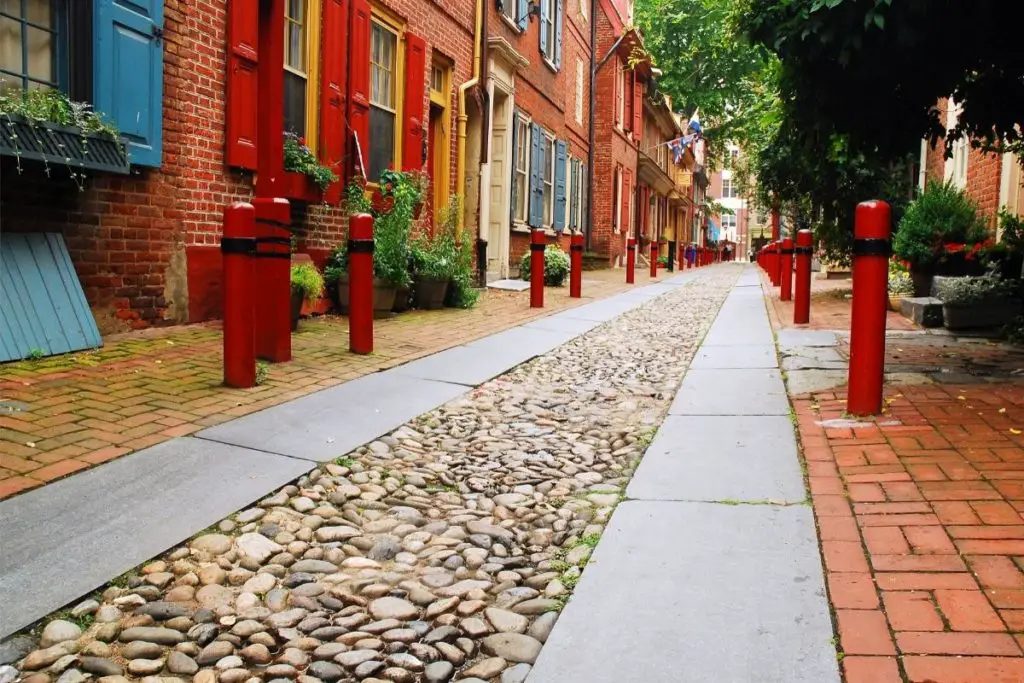 The Schuylkill River Path
This popular trail is 120 miles long and ends up in Philadelphia! It stretches through Berks Counties, Chester, and Montgomery through many different landscapes. There are approximately 75 miles of trails that you can run along. The benefit to going here is that the paths are made from crushed rocks, and some are even paved. 
Wissahickon Valley Park
Wissahickon Valley Park offers arguably the most natural scenery of all the trails we've mentioned. One of the most beautiful sections of the Wissahickon Trail is along a small tributary called Wissahickon Creek. 
The creek is in a deep gorge, which spans about 23 miles. So, even if you keep coming back to the trails, you're likely to be able to explore a different part of it every time! It's so beautiful that it's been pronounced a National Natural Landmark by the United States Government.
There are 1,800-acres to explore. Runners pass through wooded areas, open meadows, rocky outcroppings, streams, and wetlands. So if you want to run through some woods, this is the place to do it. 
And if running isn't for you, you can hike, run, mountain bike, and even horseback ride a mountain bike. Because there are so many different ecosystems within the park, the trail is a designated preserve, according to the Fairmount Park Commission. So, be careful when you're running!
Bronx River Pathway 
This pathway runs alongside the Bronx River, which means you can enjoy stunning views as you work up a sweat. It's approximately 11 miles long, which means you can really get stuck in your session. There are also accessible restrooms and an information center to help you on your way.
Grays Ferry Crescent Trail Park
>
The Grays Ferry Crescent Trail is a paved pathway that runs alongside the Schuylkill River. It connects several park areas as well as playgrounds. On weekends, expect lots of runners jogging alongside bicyclists and roller skaters. On weekdays, it tends to attract more dog walkers than runners.
Bartram's Mile Trail
The Bartram's Mile Trail is on Schuylkill Banks. It is carved into a section between 56th Street and Grays Ferry Avenue in Philadelphia. As you might expect, there is an excellent view of the Schuylkill River as you run on this trail!
Cobbs Creek Park 
The Cobbs Creek Park is free to enter and provides a great deal of wooded hiking, biking, and running paths! We recommend bringing a water bottle, sunscreen, and layers for varying temperatures. Comfortable sneakers are also a good shout because they'll help prevent you from damaging the stunning paths, bridges, benches, or trees. 
Frequently Asked Questions
When Should You Start Exercising? 
Try to do two or three minutes per day when you first start running. As time passes by, increase the amount of time you run. Try not to rush, though; it's better to take things slow and steady. Gradually increase how long you exercise. 
You might want to consider doing intervals if you're looking to improve speed and endurance. Intervals require short bursts of high-intensity exercise followed by rest periods. This workout strengthens your heart and lungs and improves overall athletic performance.
What Shoes Should I Wear To Run In?
Running shoes (not sneakers) are a must when you start out! However, be sure to choose a shoe that fits well and is comfortable for you. If you don't like the feeling of the shoes you're wearing, then you won't enjoy running.
We recommend choosing a wide width, especially for beginners. A pair of socks is essential, so be sure to wear them with your new running shoes. Your feet may feel cold at first, but they'll warm up quickly. Don't forget about your hands either – gloves help keep you protected against the wind and rain.
What Can Cause Injuries? 
Just because you're beginning a new sport doesn't mean you have to get injured. However, if you run too far too fast, you're likely to get hurt. You have to increase your stamina slowly over time to reduce the risk of injuring yourself.
Some of the most common injuries are caused by people overworking their bodies. These injuries include muscle strains, plantar fasciitis, shin splints, stress fractures, torn ligaments, sprains, tendon problems, etc.
If you're wondering, "can you get sick from running in the rain?" You can, so it's essential to take it steady and follow your doctor's advice. Where possible, avoid running in the rain. If this is not possible, ensure that you wear the correct clothing that will keep you as dry as possible. 
When you return home after your run, remove all wet clothing, shower and dry fully. You will want to keep yourself warm to prevent any colds or other illnesses setting in.
Final Thoughts
Running in the city can be fun, but it also comes with risks. Do some research before you decide to enter into the world of running. Take safety precautions such as wearing proper attire, keeping hydrated, dressing appropriately, having a personal trainer, using good form, being fit enough, and not overdoing it to prevent an injury. 
Start slowly and gradually work yourself up to more challenging distances. Remember to listen to your body, take breaks regularly, and drink lots of water. Get active every day and remember that running isn't only for health reasons. It's a great way to meet people and make friends. 
We hope you've enjoyed reading this article! If you'd like even more information about the running world, we're here to help. Simply explore our other articles for handy tips and tricks that can aid you on your jogging journey. Happy running!