Running trails inspire us to get out and explore our city. Whether you want to run through parks or along the river, these trails offer something for everyone.
Running is brilliant for the soul as well as the body. It's a great way to stay fit, meet new people, clear your head and relax after an intense day at work.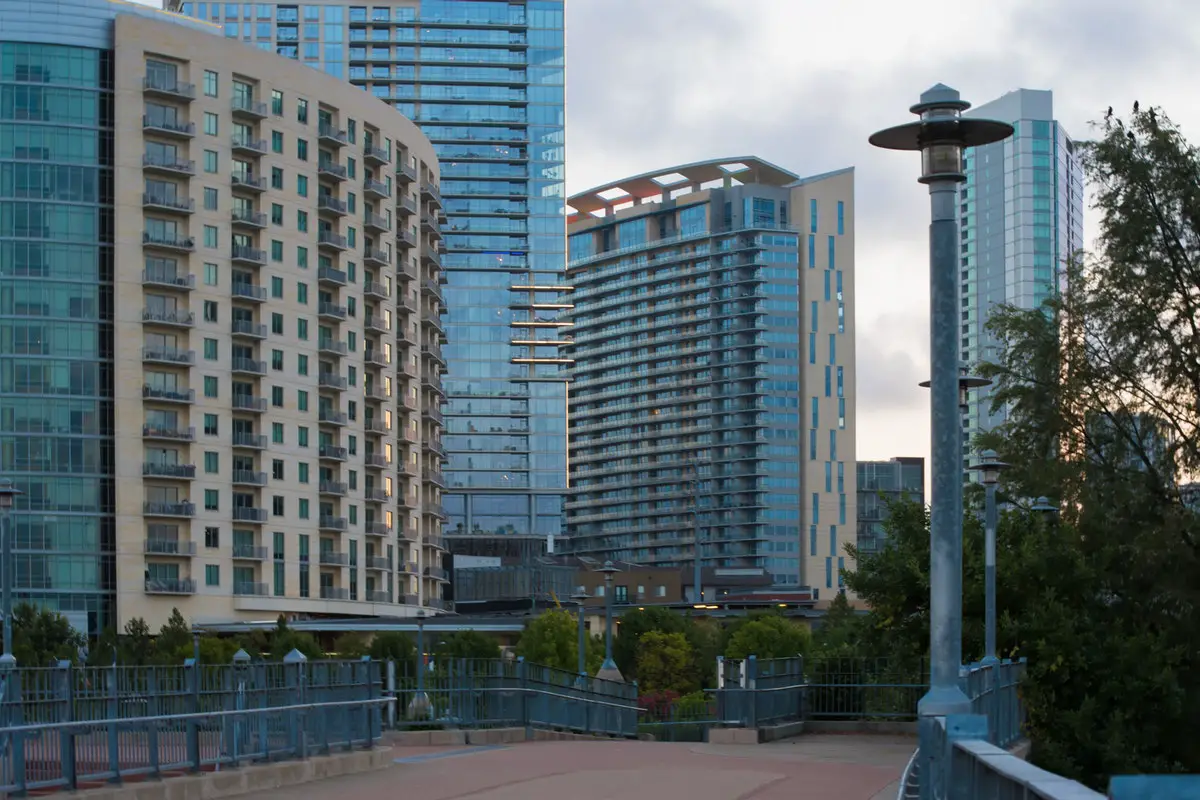 There are many different runs on offer in Austin, depending on what type of runner you are. To help you find which ones will best suit you, we have compiled a list of some of the most popular running routes within the city.
These include everything from easy jogs around town to more challenging runs along the banks of lakes. So if you haven't already, take yourself off to the paths for a good old-fashioned jog.
Hiking in Texas has become popular ever since state parks began building hiking trails. Today, hikers enjoy going on hikes in various parts of Texas to experience the state's beauty and its scenery.
Austin has so many miles of running trails, from paved paths to dirt roads. There are even some trails that take you through nature preserves. If you're looking for a new track to try, check out the 7 favorites below.
So go ahead, lace up your shoes, and be inspired by these great trails!
Barton Springs Pool Trail
This easy, scenic loop takes you past the historic swimming area, Barton Springs Pool. The path is perfect for those that want to have a relaxing break from busy city life.
Overlooking the azure water is ideal for taking Instagram pictures and stopping for a break while running.
McKinney Falls State Park
This park is located 13 miles away from Austin to the southeast. During the summer months, visitors can see wildflowers grow right alongside the falls. Another unique feature of this park is Onion Creek, a popular spot for people to run alongside and even go fishing.
If you don't fancy running, you could always pop into this Creek for a dip to cool down. Although, we recommend that you take care and ensure you're being safe at all times in and around the water.
Mayfield Park And Nature Preserve
The Mayfield Nature Preserve was built in the 1870s and is 23 acres of land situated in Austin. The preserve contains a variety of flora species, including oak trees, mesquite, holly, pecan, walnut, elm, ash, maple, cottonwood, cypress, sycamore, hackberry, and black locust.
In addition, the park is home to many rare animals, including peacocks, turtles, and many different bird species.
Ladybird Lake Trail
Multiple paths lead to Ladybird Lake, including a paved one. It's about a 16-kilometer round trip that loops close to Austin. Take this trail during the springtime to see some colorful wildflowers. We love that runners with different experience levels can comfortably take this trail.
Mueller Lake Park Loop
Located in Mueller Park, this circuit provides a nice mix of flat and hilly terrain around the lake. One of the best things about this park is it's well-maintained. You can stop by the playground or visit the community garden along the trail.
Central Park Walking Track
This path runs through the heart of Austin. This trail is close to North University, so it's perfect for students wanting to work on their running form.
However, be aware that this is a trendy place to run, and it is only 0.8 kilometers. Although, if you're looking for a short jog, this would be a brilliant place to head to.
Emma Long Metropolitan Park
The Emma Long Metropolitan Park is open year-round and offers several beautiful trails. Its main attraction is that it's so close to Lake Austin. You can soak up these views as you run along the paths, too!
In addition, the wildlife that resides there includes raccoons, rabbits, squirrels, opossums, birds, snakes, lizards, and butterflies. We love the location, which is conveniently placed in Austin. It's 1,142-acres in total, which gives you plenty to run across.
What To Bring When Running In Austin
When running in Austin, be prepared for all kinds of weather. You could encounter everything from blazing heat to cold, wet mist. So, please check the weather forecast before getting dressed!
You should pack clothes that allow your skin to breathe and dry quickly for optimal comfort. Here are a few tips:
Wear breathable clothing. Cotton is not always the best choice when sweating because it absorbs moisture and doesn't dry fast. Instead, make sure to wear breathable materials such as synthetic fabrics or polyester blends.
Layer your outfit. Keep layers light, so they don't weigh you down. Also, consider wearing gloves and a hat to keep sweat off your head.
Invest in suitable footwear. Choose lightweight shoes that feel comfortable and provide support. Avoid wearing any heels because they increase the risk of injury.
Sneakers are made for running! Consider buying new pairs of sneakers every six months or so, depending on how much you're running.
If you experience any injuries, be sure to seek medical help immediately. In addition, if you notice that your training has plateaued, it's advisable to talk to your doctor about trying something new.
If you're wondering, "How many times a week should I run?" we can help! How often you run depends on your fitness level. It's important not to run too far too fast because this will result in injury. Do your research thoroughly before setting out.
Final Thoughts
If you're looking for inspiration on how to stay active throughout the year, these local trails are sure to inspire you to keep moving. Austin is arguably home to some of the best parks in the country.
If you're looking to improve your fitness, running can be one of the most challenging but rewarding ways to do so.
Austin is the perfect size with a lot to do within an hour; it's close enough to Dallas and not so big that it feels overwhelming. And if you're coming here from out of town, you'll find plenty of things to do in your downtime, too — breweries, museums, farmers' markets…
In addition, there are many more options available on the City of Austin website. You can also join a local group such as RunAUSTIN, which offers weekly runs. So get out there and lace up your shoes!