Are you looking for a new pair of running shoes to carry you through your next 5k? Want to run in style but not compromise on quality and comfort? 
Nike is one of the biggest brand names in the world. From the blazers and jordans to the SB's and air forces, there's plenty to choose from. You may already own a pair yourself.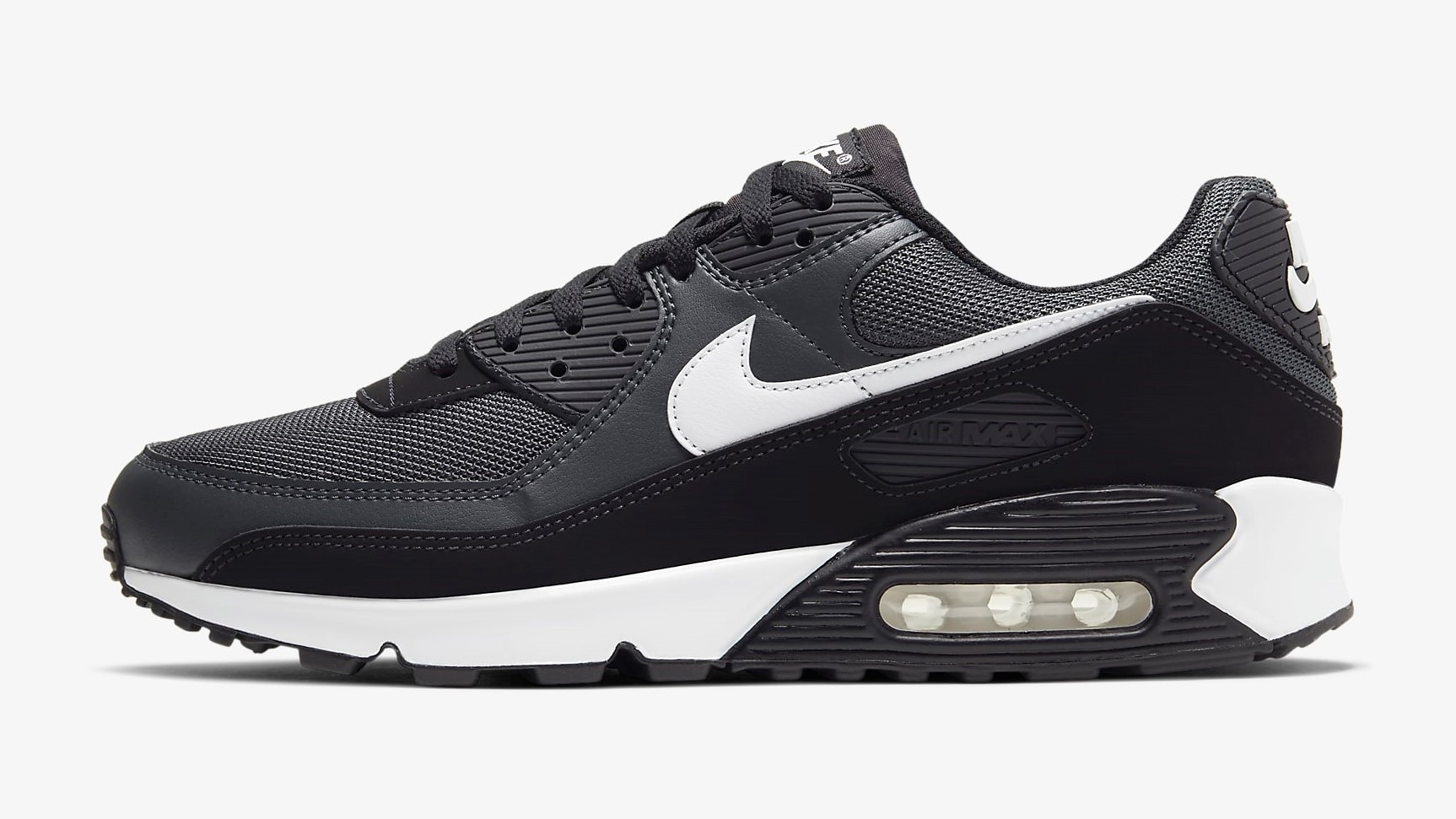 But what about the infamous Air Max? We know these trainers aren't lacking in style or variety, but are they appropriate for running? Could you buy a pair of Air Max's and have them double up as a running aid AND outfit topper? 
Well, before you brush off the Air Max for another brand, let's see whether these iconic shoes are up to challenge. 
Nike Air Max: What Are They? 
There are so many Nike shoes on the market, you might not even recognize the Air Max. If you can't tell your Jordans from your Blazers, leave the heavy lifting to us. 
Air Max shoes are one of the most recognizable Nike shoe lines in the world. These trainers were first made in 1979 (yes, that's right, over 40 years ago), and they're still going strong today.
There are plenty of Air Max models to choose from, and each one is designed a little differently.  However, what makes them so distinctive is their exposed air pockets or 'bubbles' near the heel. These appear on most Air Max's and give the trainers a unique appearance. 
The name Air Max also comes from the 'bubbles' or translucent pouches that appear on these shoes. This feature is used to provide additional cushioning and support and reduce weight. 
Nike Air Max: How Many Models Are There? 
The Air Max has a successful and diverse history. As a result, there are many models on the market, including: 
Air Max 1
Air Max 90
Air Max 180
Air Max Light
Air Max Plus Tuned
Air Max Vapormax
Air Max 93
Air Max 95
Air Max 97
Air Max 360
Air Max 270
Air Max 720
For this article, we'll be focusing on three of the most famous Air Max brands: Nike Air Max 90, 97, and 720. 
Nike Air Max 90
The Nike Air Max 90 was engineered to be a road running shoe. Some wear these for jogging or casual wear, and others for work and play. The Air Max is renowned for its classic appearance and comfortable design. 
The Air Max 90 has a robust outsole. It has a distinctive tread pattern that is good for gaining traction when running; however, it does not fare so well on rugged terrain.
However, you won't have to worry about losing grip on slippery or wet surfaces, making these a versatile choice for most runners.
Their strong rubber soles also provide adequate protection against general wear and tear, so you can expect a pair of these to last you a long time, even with frequent use. 
The midsole braces the contour of your feet, meaning these trainers essentially mold to the shape of your foot. Their low-cut style and leather upper also provide good airflow. However, the Air Max 90's leather and suede materials aren't as good at circulating air to the feet. 
Air Max 90: Good For Running? 
The Air Max 90 performs well on a variety of surfaces; however, it won't be suitable for those who run on rugged terrain regularly. These shoes are comfortable and stylish but not that breathable. These may be best suited for running short distances. 
Nike Air Max 97
The Air Max 97 was considered a groundbreaking model on release, thanks to its Air Max unit, which would come to be used in many Nike running trainers. 
Like the 90, the 97 has a distinctive tread pattern that provides good traction on multiple surfaces, and its flex grooves in the midfoot offer a natural, breathable movement during exercise. 
The 97, which features the infamous 'air bubble,' harnesses the power of compressed air to offer a more responsive and breathable shoe.
This makes the 97 ideal for long-distance running, and its lightweight design means you're less likely to suffer from fatigued muscle or injury.
The Air Max unit makes up the bulk of the midsole, meaning less weight than the standard foam would offer. 
Air Max 97: Good for Running? 
Yes, the Air Max 97 is an excellent choice for running. They're lightweight, breathable, and can provide a good grip on various terrain. This would make them a great option for long-distance runners and casual runners alike. 
Nike Air Max 720
Nike has said themselves that these Air Max's WEREN'T designed for running. So if you're wondering why we include them here, it's because we simply have a lot to say about them. So, sit back and listen up. 
The Air Max 720 has a 32mm air bubble inside the sole, which provides a very generous amount of cushioning under the foot.
This bubble is quite large compared to other models, and you can physically feel the air compress beneath your feet as you walk. However, this model feels rather heavy, making it unsuitable for long-distance or frequent running, especially in hot weather.
 However, the mesh pods on the sides provide some breathability for the feet, but enough to keep you completely comfortable. These mesh pods feature some extra padding which, unfortunately, limits the amount of airflow in the foot chamber. 
The 720 chamber, which is noticeably bigger than other models, also provides excellent shock absorption. This is great for reducing pain and fatigue when running, and although these shoes weigh a lot, the chamber makes them feel less weighty than they are. 
Air Max 720: Good for Running?
Nike has openly stated that the 720s aren't designed for running. With that in mind, you shouldn't expect to run long, frequent distances with these shoes. They're weighty and not as grippy as other models, meaning they won't be suitable for long distances.
However, their generous amount of cushioning and some breathability means that a short jog or fast-paced walk could probably be done comfortably in them. 
If you're considering a pair of Nikes as your next running shoe, you may have been deterred by their sizing. Unfortunately, Nike shoes tend to run small.
If you don't have narrow feet, you may need to order a size up. If you're buying Nike shoes, it's always best to try and buy them in-store. You'll need your running shoes to fit as well as possible to avoid injury or discomfort. 
Final Thoughts 
While Nike may have started edging further into fashion statement territory in recent years, their shoes and clothing are still very much up to the physical challenge. 
If you've been deterred from buying a pair of Nike's, we urge you to reconsider. Yes, you'll need to do your research and consider your needs before buying any old pair, but Air Max's, in particular, are well suited to most running terrains and distances. 
If you want to run in style and comfort, a pair of Air Max's may be perfect for you! 
In case you also want to know are vapormax running shoes? Read on to find out more.