Running trails are great places to get away from the hustle and bustle of city life. They offer a chance to escape the stress of everyday life and connect with nature. If you live in San Francisco, you probably already know about some of the best running trails around town.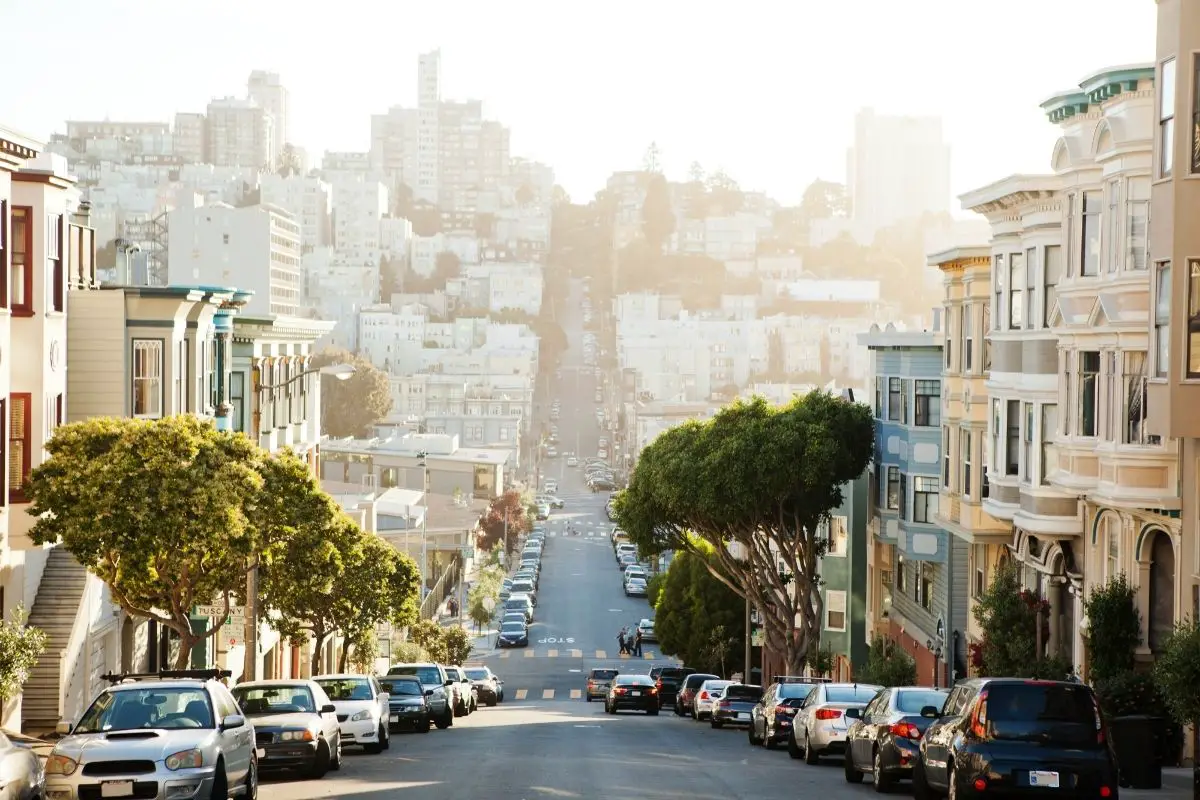 San Francisco has so many miles of paved and unpaved trails, making it the perfect place to run. The city offers something for everyone, whether you want to go for a gentle walk or a full marathon.
We've included a few tips to help you prepare for a successful weekend run below.
Choosing the right kind of weather is essential when you head out for the long run, mainly because you might not always have control over it.
You should consider whether the weather forecast indicates that rain might fall or high winds could blow when planning your trip. Also, remember that the sun may shine all day long or clouds may suddenly appear.
While you shouldn't wear anything tight in the long run, you still need to dress appropriately for the conditions. This means wearing layers and keeping yourself hydrated.
If you don't know how to carry water while running, we're here to help! Whether you plan to stop along the way or run straight through to your destination, carrying water bottles will be crucial. Keep them filled before leaving home.
Here are our picks for the best running trails in San Francisco:
Best Running Trail In San Francisco
Golden Gate Park
This famous park is located at the edge of San Francisco's downtown district. It stretches over nearly 1000 acres and is home to numerous hiking trails and an annual series of free concerts in the summertime.
However, its most notable feature is undoubtedly its beautiful trees, which stretch throughout the park. You can also find many attractions inside the park, including the Conservatory of Flowers, California Academy of Sciences, De Young Museum, and Japanese Tea Garden.
One of the most visited parks in California, the GGNRA offers an extensive network of paved and unpaved jogging pathways perfect for runners. The park is often open nearly year-round and attracts approximately 9 million visitors per year.
Expect to see families and dog owners taking advantage of all the facilities, especially during spring break. Visitors should head towards the wildlands with bison and San Francisco Botanical Garden at Strybing Arboretum for those looking for solitude.
If you visit the park during warm months, make sure to check out the Japanese Tea Garden. To keep fit while exploring the park, runners will love traveling on the paths framed by bushy foliage.
Ocean Beach
If you prefer scenic trails, Ocean Beach on the west coast of San Francisco is definitely your destination. This trail runs through the sand dunes that line the Pacific coastline and provides spectacular views of the ocean, cliffs, and the South Bay.
The loop is mostly flat and won't take too long to complete. There are restrooms available throughout the trail.
Ocean Beach is one of the most popular beaches in San Francisco. On top of being beautiful, the location is also beloved by surfers who can enjoy the stunning waves that roll into the area.
Great Highway Trail
The Great Highway Trail consists of more than 10 miles of paths winding next to the famous Ocean Beach.
This trail allows you to take in the region's beauty while still enjoying the convenience of city living. Highlights include the beautiful scenery, which can help you relax and unwind after a long day's work.
Mt Tamalpais State Park
Mt. Tamalpais is a 2,571 feet high mountain covered in oak forests, meadows, and scrub. At the summit lies a panoramic hiker path, which is a strenuous hike but worth every step.
In addition to the hiking opportunities, there are campgrounds here, allowing visitors to experience nature close up. We recommend running here if you want a challenging climb with stunning views.
Presidio
Founded by Spanish settlers in 1776, the Presidio was initially used as a military outpost until given to the United States by Mexico in 1848. Today, the Presidio is home to the Presidio visitor centers. It offers eight pathways with amazing views, which allow you to spot the Golden Gate Bridge.
In addition, the site continues to serve as a national monument with a variety of recreational activities, from running to cycling.
Visitors can explore the history of the former fort using interactive exhibits, with the opportunity to view artwork by local artists and participate in educational programs and tours.
Cow Hollow
Cow Hollow is a historic neighborhood located on the northern end of the San Francisco peninsula. Although the area is small, it contains several exciting sights and attractions.
One highlight is the street cable car line, which connects the people to the surrounding area via a narrow cable car lane lined with shops and restaurants.
Also, suppose you need to warm up after stepping out into brisk temperatures. In that case, joggers will love the running path that winds around this region.
Lincoln Boulevard
Lincoln Blvd. was once called "the greatest road in America" due to its stunning scenery and cultural diversity. Running along the entire street length, the San Francisco Parks & Recreation Department offers several different routes.
Balboa Park
Balboa Park is an urban oasis in the center of SanFrancisco. Known for its lush gardens, museums, and art galleries, Balboa Park is one of the most popular tourist destinations in Southern California.
One thing that attracts people to the park is the array of sporting activities offered. For example, you can practice your golf swing at the Del Mar Golf Course and let your kids play in the Balboa Park Playground.
Or, you can play soccer at the Matthew J. Boxer Stadium, throw a baseball at Sweeney Field, and swim laps at the Balboa Park Swimming Pool.
Final Thoughts
There are several reasons why running trails in San Francisco are perfect for runners:
They provide a safe environment where you can enjoy the outdoors without having to worry about traffic or other hazards.
They allow you to explore new areas and see parts of the city you don't usually visit.
They will enable you to take advantage of the area's natural beauty.