We all know that it can be really hard to work out what to wear for the best when you are out on a run.
Naturally, you will want to be as comfortable as possible – but there are some limits as to what you should wear on your run. Pajamas are pretty comfortable, but they are not ideal for running!
Here we have a whole host of tips and ideas on how you can be comfortable while you are on a run – and one of the biggest factors in determining what you should wear is the temperature that you will be running in.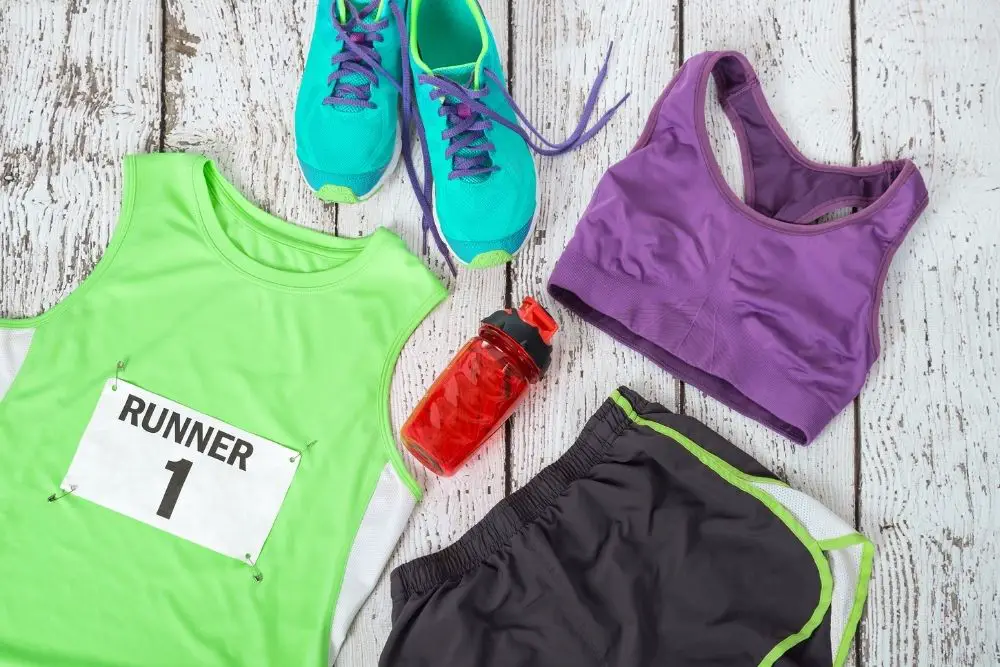 However, sometimes it is hard to know whether you will be too hot or too cold when you are on a run – and you don't want to be either of these things.
You want to be at a comfortable temperature.
There is nothing worse than panicking that you have layered up too much on your run, or that your legs are about to fall off due to severe frostbite.
What you need to do is work out the season that you are in, and you then need to know what the temperature outside is, and then you will know exactly what you need to wear. 
Let's Talk Spring And Fall
Most runners will confirm that the best times to run are during spring and also during fall. This is because of the climate.
These times of year won't be too hot to run in, and they won't be too cold to run in. Summer is the season which risks you being too hot, and then winter is the season which risks you being far too cold.
However, do not be fooled. These seasons may be better times of the year to run in but they are by no means perfect. 
You will still have variations in the temperature throughout these seasons – and in case it was not obvious, what you will want to be wearing in 40-degree weather will not be what you are wanting to wear in 60-degree weather.
This is why you will need to have different options available. 
What To Wear In Cooler Climates
If you are running in a temperature that is around 40 degrees Fahrenheit then it is likely that you will need to layer up.
That's right, here we are talking about a base layer and then an outer layer. By base layer, we mean a thermal top, and then an outer layer can just be a t-shirt.
It might take you some time to work out what kind of layering makes you the most comfortable.
You might find that tight-fitted base layers aren't for you – so you might be better off just layering different t-shirts that you own.
Or, maybe you can try wearing a sweater of some kind – although this might be super sweaty depending on the temperature.
Alternatively, you might want to wear leggings as an alternative way of base layering depending on what makes you feel the most comfortable.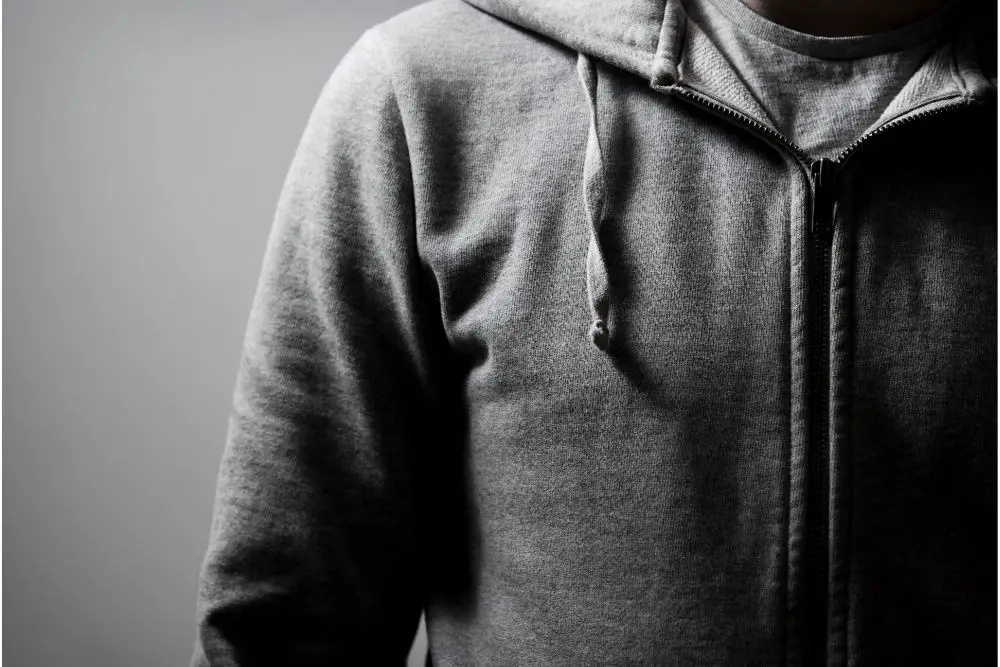 Best Running Leggings
The best running leggings for men that you can invest in are these leggings because these leggings work really hard to release heat and also wick moisture. So, they are cool and dry, and they will stop your clothes from sticking to your body. 
When it comes to layering, it is all about comfort – you do not want to be feeling weighed down by your clothes as this will majorly demotivate you on your run. 
The best running leggings for women that you can invest in will be these leggings as they have tummy control and also pockets, so they are super handy. 
These will be able to go to your ankles, and you can then use longer sports socks just to make sure that the leggings don't ride up during your run.
Running In Moderate Degrees
So, let's get into running in moderate climates of 50 and 60 degrees.
So, unless it is particularly windy out then you should be reasonably okay with just one layer when it is in the 50s. You could just opt for a t-shirt and leggings.
If the weather is in the lower 50s and if you are a particularly cold person then you could always go for a long-sleeve t-shirt with some running leggings.
Alternatively, you could just add a base layer that you can easily take off during your run. 
This should be a jacket or a top that you can remove and then tie around your waist, we wouldn't recommend picking leggings as a new layer because that would be particularly tricky to de-layer. Especially in public.
In this kind of weather, you might find that long-sleeve running shirts will help you out.
We say this because they will keep you warm right at the beginning of your run. If you find that you are working up a sweat then you can just roll up your sleeves just to help regulate your temperature.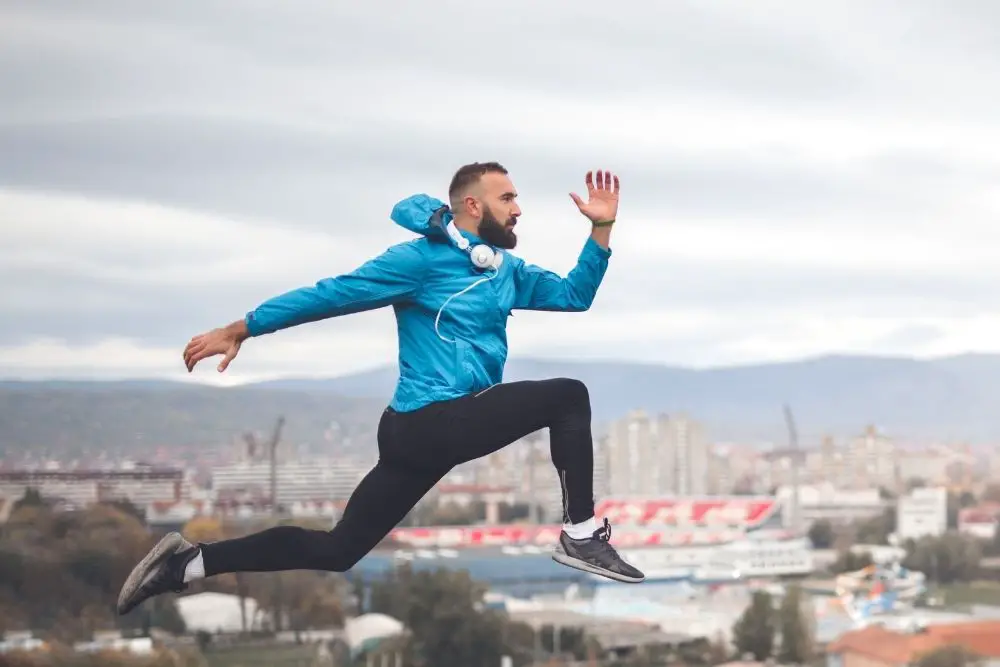 In Conclusion
A long sleeve shirt is that happy medium between not wanting to wear a jacket but not wanting to wear just a t-shirt on a run.  
Deciding what to wear on a run can be really difficult because you don't know what the weather is going to do.
Also, you don't know how much of a sweat you are going to work up until you are actually out on that run.
We'd say that it is generally more comfortable to be that bit colder than that little hotter, but this depends on your personal preference.
Are you a cold person, or are you a hot person?
Knowing this will really have an influence on the way that you decide to dress in order to be as comfortable as you can be when you are on your run.
Ultimately – what is the worst thing that is going to happen?!
You get a bit too sweaty, or you get a bit colder.
Either way, these will definitely motivate you to push harder and to run faster to get yourself home.