An excellent workout requires a soundtrack to match. Music helps you get in the zone, improve focus, and can even help with tempo and pace. If you enjoy working out to a guided podcast, the listening experience is even more important. Unfortunately, too many wireless headphones just don't stay in the ear.
Jaybird is a brand known for making quality headphones with a durable design. Gym enthusiasts and frequent runners have often turned to Jaybird when they're after a headphone that sits comfortably in-ear and delivers on sound.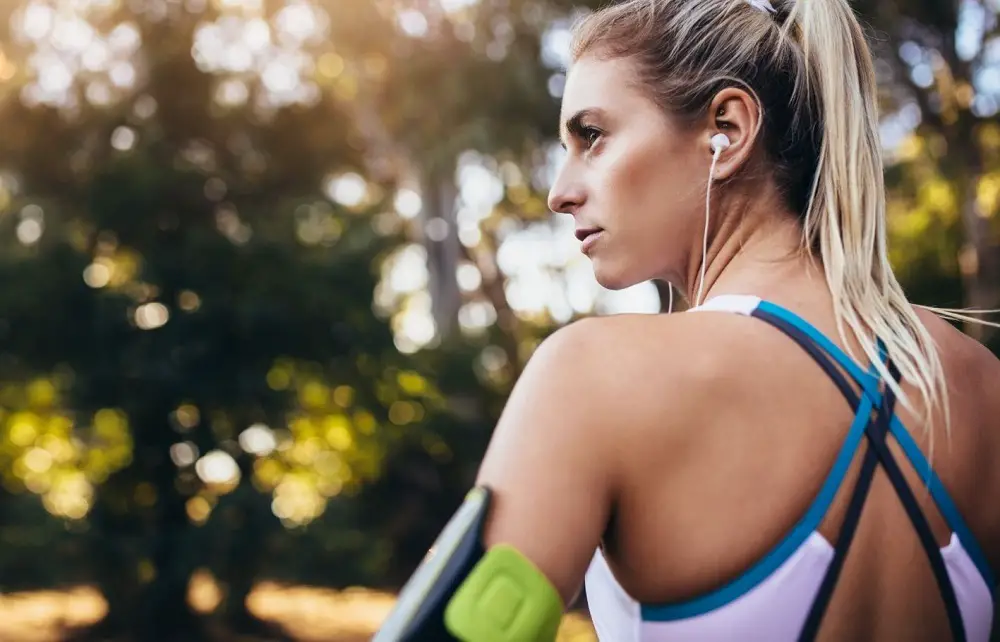 The Jaybird Run XT is the Jaybirds answer to the Apple AirPods – a wireless headphone that promised clarity, fit, and durability. With a heavy price tag and some big brand competition, it had a lot to prove. So, does the Jaybird take first place, or is it limping to the finish? 
What are the Jaybird Run XTs?
The original Jaybird Runs were Jaybirds first wireless headphones, debuted to a relatively limited market. They were good, even if they weren't perfect, and the sleek design attracted those in the fitness community. 
However, they were quickly overtaken by smarter and better wireless headphones that paired innovative technology with a solid design. The Jaybird Run just couldn't quite keep up.
The Run XTs are an attempt to create something better. They've taken the original Run, improved the design and durability, and tried to sort out the issues with connectivity. Still aimed at fitness fans, the Run XT is for those who require a wireless in-ear headphone that stays during an intense workout.
Jaybird Run XT Review 
Design and Fit
The design of the Jaybird Run XT isn't exactly going to blow you away, but that isn't unusual for a wireless headphone. They look like the standard in-ear headphone, with a rounded shape and simple finish. They're available in two colors: black, and gray. It's pretty obvious that the look wasn't top priority at Jaybird.
That said, they do still have a certain appeal. The Run XT has a sleek simplicity that's sure to match any athletic wear, and won't stand out on the bus. The design feels solid, without being bulky.
The case is incredibly simple, and a little boring. It's slightly larger than other wireless headphone cases, but should still fit into most pockets.
Also included in the box are four sets of silicone ear buds (two rounded, two oval), and four sets of silicone ear tips. With some experimentation, you should find a combination that works for your ears. This range of accessories may not be excessive, but it's good enough. The silicone feels smooth and comfortable, and moves easily.
Once the right tips and buds are on, the fit of the Run XT is incredibly secure. During a workout, you're very unlikely to worry about a headphone working its way loose. Perhaps during an intense sprint they feel a little shaky, but most of the time these are well anchored.
The greatest advantage for fitness enthusiasts is the breathability. The Run XTs can sit in the ear throughout a long workout, and won't become sweaty and warm. 
Sound Quality
The sound quality of the Jaybird Run XT is pretty good. Straight from the box, they have a strong bass and a decent mid-range, even if the treble is lacking slightly. Most genres will sound good, and there's very little to complain about.
One of the more impressive aspects of the Run XTs sound quality is the amount of customization available. Using the connected app, you can make tiny changes to cater the earbuds to your own specific tastes. If that feels like too much effort, the app also includes preset options, put together by Jaybird.
Most of these are fairly basic and self-explanatory, but help when you want to create a specific sound. You can also access customizations made by members of the community with similar tastes.
The sound is crisp and clear, with a clarity that comes through even during a workout. Whether you're listening over the whir of a treadmill or the thud of feet on pavement, the Run XT delivers on sound.
There's some surprisingly good noise cancellation as well, and limited leakage. Despite being headphones designed for workouts, there's enough quality for comfortable office or home listening.
Jaybird Run XT is unlikely to blow you away with the sound, but the performance across all levels is still enough to impress.
Battery
Battery for the Jaybird Run XT is fine, but nothing special. Jaybird claims the headphones can hold battery for 12 hours total – 4 hours playtime, 8 hours charge in the case. And numerous reviews conclude that this isn't a false claim.
If you're using these headphones exclusively at the gym, then they should keep going for several weeks without losing charge. For more regular use, that time will obviously go down. They charge fast, however, with an hour usage available after 5 minutes charging. Total charge can be achieved in roughly 45 minutes. 
The battery saving feature is another plus. After a few minutes idle, the headphones automatically turn themselves off. However, they don't pause when removed from the ear.
There is no wireless charging, and no USB-C port. For travel, that means you need to carry an additional cable.
The Jaybird Run XT lacks an incredible battery life, but it isn't bad.
Quality
Hold the Jaybird Run XTs in your hand, and you can tell that there's quality. They feel strong and comfortable, with a breathable design that sits well in the ear.
The greatest advantage of the Run XT is the IPX7 waterproofing and sweatproofing. A run in the rain, an intense workout, or an accidental drop into a puddle should have no adverse effect. If you like a run, come rain or shine, you don't have to worry about your headphones fizzling out.
One major issue with the original Jaybird Run was dropping connections. Multiple users had issues with the headphones dropping the sound, or losing it in one ear. The Run XT has definitely improved that problem, and most users will be satisfied with the connection.
There is an area that still falls behind – the sync. Perhaps you're in the gym and you want to check your form, so you take a look online. Or you take a tiny break to enjoy a video from your favorite artist (no judgement). Don't expect a good experience. The sound constantly lags behind the video, often to a point where it becomes unwatchable.
They can also be a little slow to pair, particularly compared with Apple and Samsung wireless offerings. The Bluetooth range is large, but the connection can take some time.
If you want to take a phone call, expect okay sound quality and a decent connection. Again, it isn't anything special. But it's not bad either. Even in busy areas, every word should come through clear.
Additional Features
Perhaps the biggest downside of the Jaybird Run XT is the lack of features. There's no auto stop or wireless charging, the battery and sound quality are both fine if not exciting, and the video lag ruins versatility. 
The best feature is definitely the app. It allows you to really customize the sound, creating an experience unique to your listening needs. From the app, you can also monitor battery power, and find where you last left the headphones.
Button controls on the ear buds themselves are functional, but need some improvement. They can be customized, but it isn't possible to have a play/pause function and a volume control at the same time. They also require some real effort to press, which pushes the ear bud uncomfortably into the ear.
Price
With a recommended price of $179.99, the Jaybird Run XT is priced competitively for a completely wireless headphone. The price is a pretty fair reflection on quality – but only if you're planning to exercise. If you're interested in an adaptable headphone, or superior sound quality, there are better options for the cost.
Final thoughts on the Jaybird Run XT
Jaybird has achieved one thing with the Run XT – it's a significant improvement on the original Run. The connection is faster, the sound is better, and you won't drop a headphone halfway through a workout.
Other than that, the Run XT is a mixed bag. For runners, there is much to love. The fit is superb, and the breathable design remains comfortable during a long workout. IPX7 waterproofing and sweatproofing is reassuring in adverse weather. A detailed app allows you to adjust the audio to perfectly match your requirements. Even during sprints, the Run XT is unlikely to shake loose.
However, if you want something for office use, or you love watching videos, the Run XT isn't the right choice. The video lag is a major problem, and there aren't enough additional features to make up for it.
With the Run XT, the clue really is in the name. These are headphones for running, and that's where they excel.
The Jaybird Run XT can be purchased via Amazon.com.