Are you looking for some trail running paths in La Jolla? If yes, then you should definitely check out the fantastic trails in this article. These trails are perfect for beginners or advanced runners.
La Jolla is known for its beautiful beaches, great restaurants, and incredible views. The city is also home to several hiking trails, including those in the Torrey Pines State Reserve, Del Mar Heights Park, and at La Jolla cove.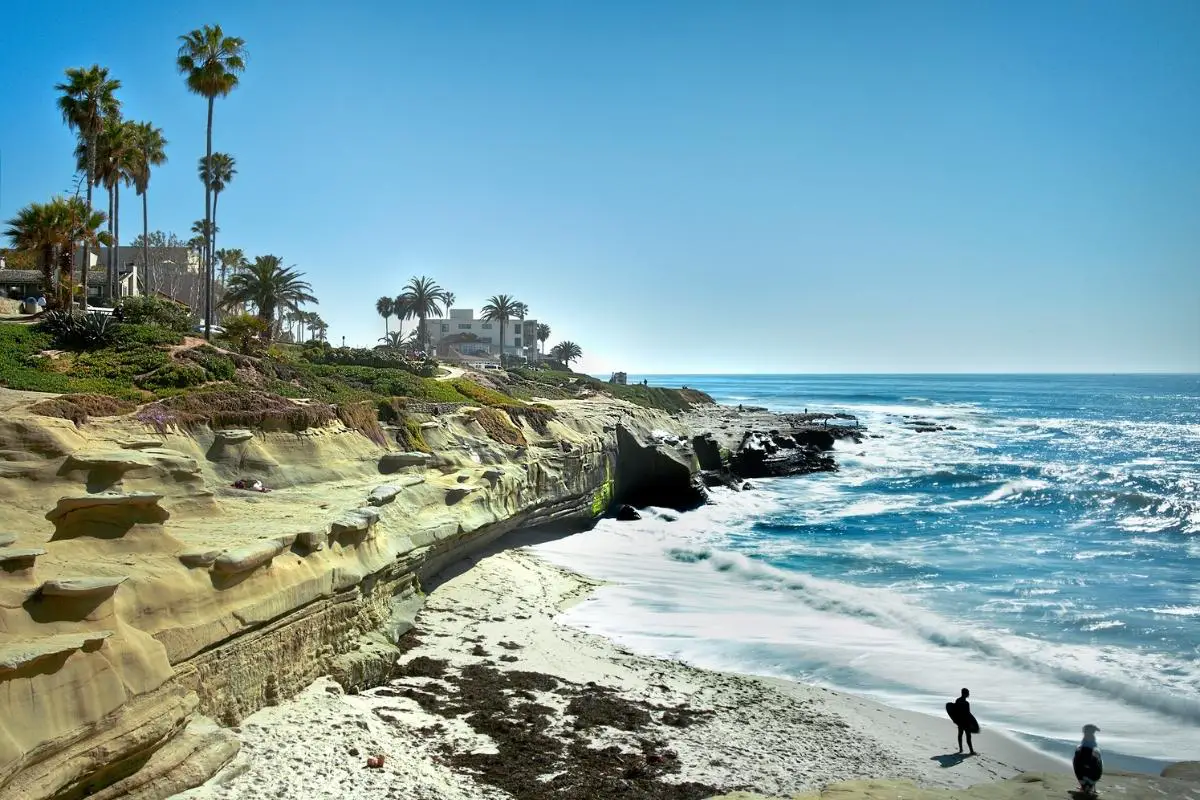 In addition, many other hiking trails can be found all around La Jolla.
We have compiled a list of the best trails for hikers and trail runners in this guide. Some of the tracks listed below are located on the beach, while others are in wooded areas. You will find paths ranging from easy walks to strenuous hikes.
You can choose between short and long treks depending on your fitness level and preference. Trail Running is a great way to stay fit and enjoy nature simultaneously.
Whether you want to run through the woods or the beach, there are plenty of trails to choose from. Check them out below. Some of the most popular course runs in La Jolla include:
Torrey Pines State Reserve
This park is located close to La Jolla. There are many beautiful trails here, including the Guy Fleming Trail, a nearly 3-mile loop with stunning scenery.
Other popular routes include the Parry Grove Trail, which has dry areas and is suitable for bird watching. In addition, the High Point Trail is perfect for those that want lovely views of the lagoon in this gorgeous reserve.
Del Mar Heights Park
Located near La Jolla, this park offers visitors a wonderful hike along the cliffs overlooking the Pacific Ocean. Along this trail, you will see gorgeous views and access the cliffs where climbers can scale their way down to the sea.
If you're lucky, you might even get to spot whales or dolphins while on this scenic hike.
The best times to view wildlife are around dawn and dusk. You can also reach this park by taking the Torrey Pines exit off interstate 5.
This park is located in Del Mar. You can follow it alongside the coast or take it inland towards Canyon Crest Academy.
La Jolla Cove 
When looking for a place to exercise outdoors, many people look toward the ocean. This area is just perfect for that. There are dozens of different stunning running spots here, all within a short distance from each other.
Some people like to relax on the beach while others prefer to go surfing.
There are several ways to reach La Jolla Cove, including by car. This means that you can easily pack your car with extra running gear, which will ensure that you don't find yourself without snacks and supplies. If you do not want to drive, you can catch a bus.
If you would rather have more of a challenge, you can also hike through the rugged terrain. You will need to use your own judgment about how much effort you want to put forth when walking around here.
Each route will be different depending on what type of terrain you encounter.
La Jolla Shores 
No matter if you live near a beach or not, chances are you've seen the beautiful sights that the coastline has to offer. However, few places are better than the shorelines in La Jolla. You will find a wide variety of activities waiting for you while you're out there.
This is a brilliant place to visit if you want to run and look at the sunset because the light will ripple on the water beautifully. The long beach lends itself to running on the sand, too!
Another great option is to visit La Jolla Cove. The beach offers both swimming opportunities and great scenic views.
As an alternative to running and exploring La Jolla Cove, you could always go surfing.
La Jolla Natural Park 
The La Jolla Natural Park has hiking trails covering around 42 acres of land. It's located right next to the Seuss Foundation and Muirlands Pump Station.
It contains several wooded areas and hill climbs. This spot is excellent for bird watching because of all the different species that can be seen. People often come here to feed the ducks.
In addition, there are plans in place to build a new bridge across the creek. This would run through the center of the park. This would make it easier for cyclists and pedestrians to get from one side of the park to the other.
It provides plenty of scenery. People often run or walk their dogs on this trail. You can follow either the rocky trail or the dirt path. Either way, you will need to thoroughly research where to park your vehicle before you arrive.
Scripps Coastal Reserve
The Scripps Coastal Reserve is another preserve in La Jolla. It was created to protect the surrounding coastline. At the moment, this park has more than 100 plants growing along the coast. Many of these trees are native to Mexico.
The views here are some of the best in La Jolla. Of course, you can walk around the entire land, but if you're looking for something a little more challenging, you can take part in several different hikes.
Hiking here will give you the opportunity to see all kinds of wildlife, including birds, snakes, lizards, tortoises, and mammals.
Final Thoughts
If you're visiting La Jolla and want to explore the running trails, we hope you found some brilliant information that helped you out.
To ensure you're not hurting yourself, make sure you search for the best long-distance running shoes. Also, we highly recommend that you take a water bottle and snacks with you on your run to ensure you stay healthy.
If you'd like even more content about running, we're here to aid you. Check out our other articles to learn more about this beautiful sport.