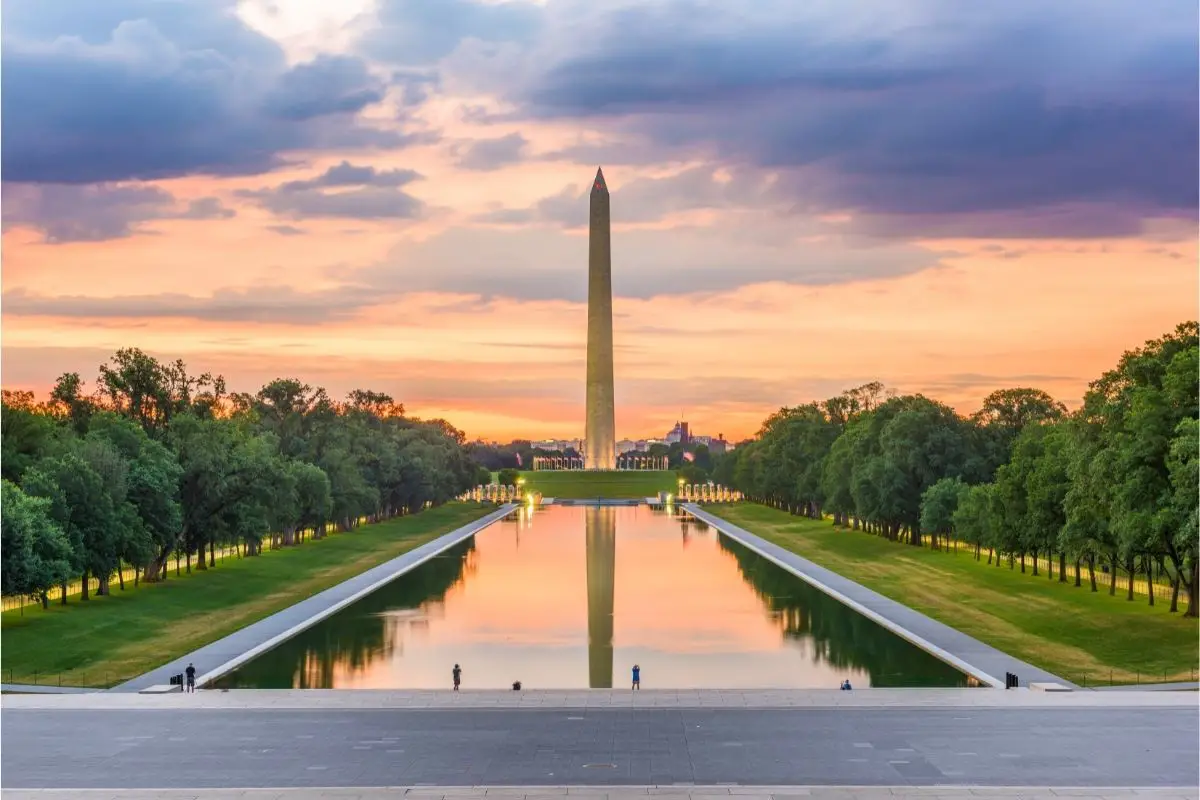 Do you want to get fit and enjoy some fresh air? If so, then running trails or jogging routes might be the perfect way to burn calories and stay healthy. In addition, it's been proven by scientists that running can boost your mood and even help in beating depression.
Running trails or jogging routes are great ways to exercise without going to a gym. They offer a variety of terrain and scenery, allowing you to choose from flat paths, hills, and even mountains.
Running around this area is an excellent way to see some gorgeous sites while increasing your fitness!
There are plenty of great running trails and jogging routes around Washington, DC. These trails are sure to provide a fun workout.
This article provides information on 10 great running trails & jogging routes in Washington, DC. In addition, the article contains details about the trails' location, distance, elevation gain, amenities, and more.
The National Mall
If you don't know how to make running fun, try one of our favorite places: The National Mall.
This is a place where people come from worldwide to see monuments like the Washington Monument and Lincoln Memorial. You'll find that it's easy to run along the entire length of this path.
The best thing about running on the National Mall is that you can do it at night! It really gives off an eerie feeling when you're out there at night with only your headlamp lighting up the path ahead. So there is no better time than now to take advantage of this unique feature.
Georgetown Waterfront Park
Another popular spot for runners is Georgetown. The city has lots of parks and recreational areas that are great for running.
For example, Georgetown Waterfront Park is a popular running trail along the Potomac River to the Washington Monument. The park also has an extensive playground and picnic areas with grills available.
The walking trail is over a mile long and connects Georgetown Waterfront Park to several impressive national monuments. It is surrounded by residential neighborhoods, so be aware of traffic while running along this route.
This scenic jogging trail hugs the Potomac River and allows you to enjoy the scenery while burning calories. It also includes overlooks that provide stunning river views.
Rock Creek Park
Rock Creek Park is located near Georgetown. Today, visitors can hike through the woods, watch birds chirping in the trees, and explore nature trails.
One of our personal favorites is Rock Creek Recreation Area. While we haven't been able to jog here yet, we've seen many others doing it.
It's situated near Rock Creek Park and offers views of the beautiful Rock Creek. This hike/run follows the natural contours of Rock Creek through the heart of Washington, passing historic homes, forests, and fields.
This park area has been designated as a national park, so expect to be impressed by the natural beauty.
Theodore Roosevelt Island
This 88.5-acre park is home to diverse plant life, which ensures you'll have stunning surroundings as you run. If you prefer running trails with fewer people, then look at this spot with a long footbridge over the Potomac River.
Key Bridge (Washington) Bike Path
This bike path runs over the Potomac River, which means you can get a healthy dose of nature when you run across it. It's especially suitable for families who have kids as it features many paved spots.
Fort Hunt Trail
Located on land near the Potomac River, this park has many trails for you to explore. In addition, this land allows you to see many wildlife species, which ensures you won't be bored when you're running.
Whitehaven State Park
This is a National Park between the Glover Park region and Georgetown. Along its course, you'll pass scenic overlooks, picnic tables, and fishing opportunities. This is ideal for visiting if you want to escape the tourist crowds in Washington DC.
East Potomac Park
East Potomac Park is a large urban park located in Northwest Washington, DC. In addition, it stretches over 394 acres and has numerous walking and running courses. You might be interested to learn that runners have enjoyed this scenic route since the early 1900s.
Foggy Bottom
Because of its proximity to the White House and Congress, this neighborhood attracts tourists and residents.
Washington, DC, has several great parks in Foggy Bottom. If you want to visit any of them, you should head to Rock Creek Park.
This spot is home to the John F. Kennedy Center for Performing Arts. In addition, this is close to the stunning Potomac Piver, which also has a monument dedicated to John F. Kennedy.
There are many other attractions and places of interest near here, including the Aquatic Center. You will also find various stores such as shoe stores, clothing boutiques, bookstores, art galleries, and cafes nearby.
Capitol Crescent Trail
Another popular route, the Capitol Hill Scenic Trail, runs for 7.04 miles through the historic area in Washington DC. The way provides excellent water views and will take you around some of the city's most important buildings.
If you don't mind crowds, this is a great place to go. It's said that approximately 1 million people travel on this trail every year. You can easily skateboard, rollerskate, and run along this path. In addition, there are multiple roads you can access the loop from.
Final Thoughts
This is only a sample list of some great trails in the area. To learn more about the best running trails in America, we have some great content that will interest you.
Running is an excellent method of exercising your body and mind with minimal impact on the environment. In addition to being good for your physical health, running can improve your mental state and make you feel happy and relaxed.
If you're wondering how to make running fun, we recommend listening to music.