A beautiful city of rich historical significance, Boston can take you from museums to performance venues to art, music, and theater.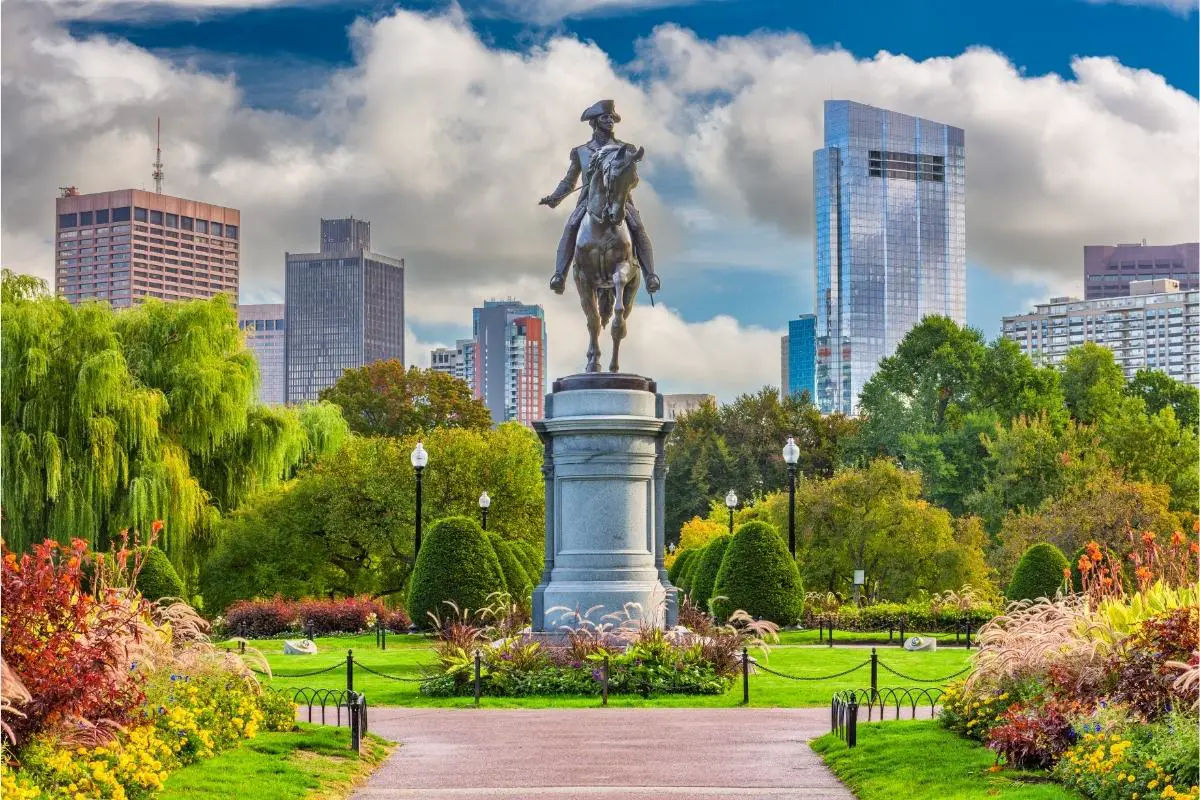 However, one other magical feature of the place is the beautiful running routes and trails where you can enjoy a scenic run or walk through the streets of this historic city. 
We look at the different places to run in Boston and why you should check them out if you're a runner next time you're in the city. Let's jump right in.
Why Should I Run In Boston?
Host to the famous Boston Marathon, headquarters of many different running shoe companies, and home to around 15,000 athletic college students, Boston is a city flooded by the sport. 
Boston is known to have some of the best running routes and trails in the country. The city offers runners an array of scenic paths with varying terrain, making it easy for anyone to find their perfect route. 
Whether you want to run along the Charles River, go on a trail near Fenway Park, through the Boston common, or even run through the heart of downtown Boston, there are plenty of options available to those who love to run.
The City of Boston boasts over 400 miles of paved trails throughout its neighborhoods.
These include the Fort Point Channel Trail, which runs along the water's edge; the Emerald Necklace Trails, which wind through parks and green spaces; and the Bay Circuit Trail, which follows the coastline of the harbor.
Many of these trails are free to use and offer great views of the city skyline. Let's look at them in a little more detail.
Where To Run In Boston, Massachusetts
Some popular places to run in the city include:
Charles River Path
The Charles River path is a 2-mile long trail located just outside of Boston. This trail connects the Museum of Science and the Hatch Shell, both of which are part of the Boston Common. The path also connects to the Esplanade and the Longfellow Bridge.
Fenway Park
This park is home to the Red Sox baseball team and is located in the center of the city. This park is filled with lush greenery and features multiple sports fields. There are also several tennis courts and basketball courts here.
Boston Common 
This is the largest public space in the city and is often used for special events such as concerts and festivals. It is also the site of the Boston Public Library.
Commonwealth Avenue
A popular street in the Back Bay neighborhood of Boston, Commonwealth Ave is lined with shops and restaurants if you want to stop on the route. It is also the location of the Prudential Center, TD Garden, and Faneuil Hall Marketplace.
Emerald Necklace
This trail system was created in 2000 to connect parks and open spaces throughout the city. It includes parks like the Arnold Arboretum, the Rose Kennedy Greenway, and the Boston Harbor Islands National Recreation Area.
Fort Point Channel Trail
This trail runs along the waterfront and is connected to the Emerald Necklace Trail. It is also close to the Fort Point Channel Lighthouse.
Boston Harbor
Running along Boston Harbor is quite popular among locals and visitors alike. You can access the harbor via the Blue Line Trolley or by taking the ferry from the Long Wharf.
Freedom Trail
The Freedom Trail is a 1.5-mile walking tour of historic sites including the Old North Church, Copp's Hill Burial Ground, and the Granary Burying Ground. It begins at the Boston Common and ends at the Bunker Hill Monument. Be careful of walking tours whilst running this route.
Harvard University Campus
Harvard University is one of the most prestigious universities in the world. It is also the oldest university in America. Running around campus is a great way to get a feel for what life would have been like during Harvard's early years.
How To Keep Running Without Getting Tired
Running is a great way to get fit and stay healthy, and with so many beautiful and unique places to run in Boston, why not give it a go if you're in the city?
However, if you're just starting with running, or your fitness levels aren't as high as they once were, running can be an extremely exhausting activity. We find ourselves asking how to not get tired when running, but struggle to find the answer. 
Well, here are some tips for running without getting tired:
Find the right shoes. You need good quality running shoes that will support your feet properly while keeping them comfortable. It's important to wear the right size shoe as well. A good rule of thumb is to measure your foot from the heel to toe at the widest point. If this measurement is greater than 10% larger than your normal shoe size, then you should consider buying an extra-large size.
Warm up before you start running. Before you go out for a run, make sure to stretch all of your muscles and do some light cardio exercises like walking or jogging slowly. This helps warm up your body so that you won't feel tired when you begin running.
Pace yourself. Don't try to run too fast. Start by running at a slow pace and gradually increase your speed until you're able to maintain a steady pace.
Listen to music. Music has been proven to help runners keep their focus on the task at hand. Choose songs with lyrics that inspire you and motivate you to keep going. Matching BPM to your desired pace is another great way of keeping you pumped and running consistently.
Drink plenty of water. Try to drink about one gallon of water per day. Dehydration can cause fatigue, which makes running more difficult. Also, drinking enough water helps prevent cramps and other injuries.
Eat a balanced diet. Make sure to eat a nutritious breakfast every morning. Include foods high in protein such as eggs, lean meats, and low-fat dairy products. Avoid eating heavy meals just before you exercise. Instead, have small snacks throughout the day.
Stretch regularly. Stretching after exercising can help loosen tight muscles and improve flexibility.
Take breaks. After running for a while, take a break and walk around if you are still new to the sport. This gives your legs time to rest and allows you to catch your breath.
Stay motivated. Keep track of how many miles you've covered and what your goals are. This motivates you to continue running when you feel like giving up.
Have fun! Enjoy the scenery and enjoy the company of others who might also be running with you.
Final Thoughts
We hope after reading this article you have taken down a few suggestions of where to run next time you're in Boston, Massachusetts, and realize why Boston can be considered a capital of running!
Filled with beautiful scenery, culture, and straight-up good vibes, it's the perfect place to grab your running shoes and hit the trail. Remember to follow our tips if you get tired on the trail, and most of all, happy running!