The rise of athleisure wear is well known, and this has made finding a quality pair of running shoes even more difficult than before, as there are a plethora of different options available to runners from various brands.
Many of these offerings deliver various features and performance, however, there are some running shoes that have fallen into the trap of the everyday wear craze that athletic wear has become a popular choice for, and as a result, there are some running shoes that aren't particularly well designed for more rigorous or challenging running.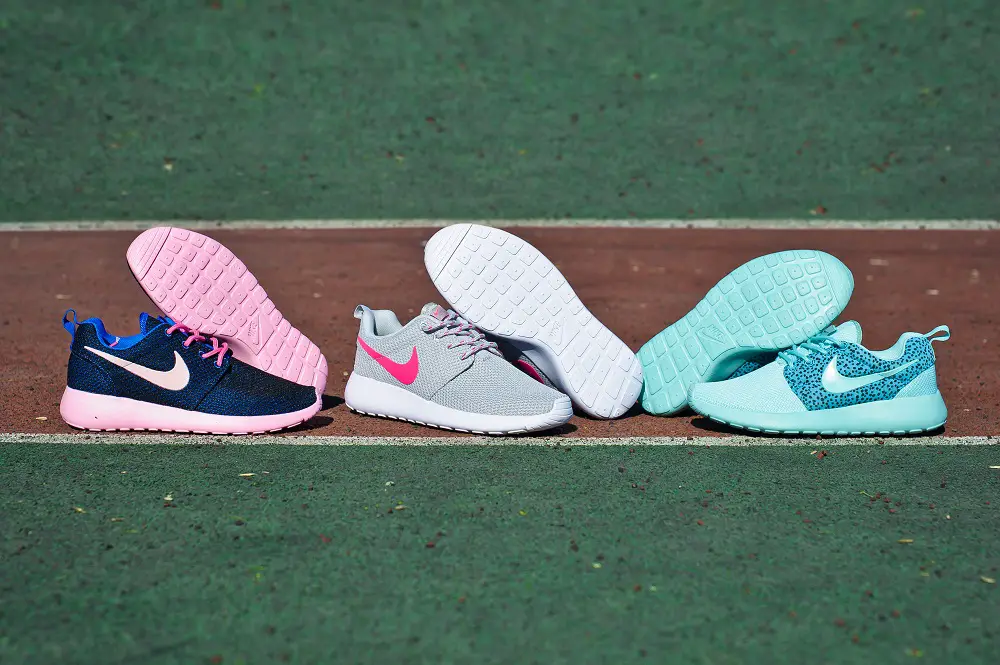 In this guide, we're going to look at a pair of Nike Roshe Run shoes, and decipher whether these are a strong choice for serious runners or better for lighter exercise and everyday wear.
We're going to look at a list of factors and features that are really important for a quality pair of running shoes, from fit and materials to design and aesthetics. We're going to look at all aspects of what this shoe has to offer and summarise any issues we have near the end as well as our overall and final thoughts on this product.
But first, let's take a quick look at why good running shoes are so important.
Why Running Shoes are Important
Running shoes are really important for your health while you exercise, and they can prevent injury as well as chronic health issues caused by the rigors exercise can put on our joints and muscles.
A good foam sole, a nice fit, and good support are key to making sure a running shoe performs well, while good traction and durability are also important to keep you moving forward and to protect your wallet!
Depending on the type of running you do and the conditions in which you do it, some running shoes may not be up to the task, and in this guide, we're aiming to help you decipher if these Roshe Runs are able to deliver.
Intended Use

For those of you in a rush, we'll summarise by saying that these running shoes are clearly more concerned with fashion than true running performance, and while there are some nice features, these shoes are definitely not intended for more rugged and demanding conditions and exertion. They work best for light walking and jogging, working out in the gym, and comfortable everyday wear.
That isn't to say that they don't have some great features and wouldn't make a perfect choice for style conscious beginners, but we'll get into this as we deep dive into the review.
Fit
The fit of these shoes is actually quite well and despite not offering massive amounts of support in key areas around the arch of the foot, they benefit from Nike's nearly untouchable understanding of how to craft shoes that fit superbly well.
The inner is snug and hugs the foot nicely, and there is plenty of room inside these for almost all foot types due to the stretchy mesh outer and relatively soft and low impact materials used throughout the upper of the shoes.
The tongue is well sized and doesn't move around much, the heel isn't too high and doesn't cause any rubbing, and the laces have a relatively good amount of security when tied up tightly.
The shoes can be worn much more casually and the fit complements people who want to wear socks as well as those who prefer not to, making this a versatile shoe suitable for almost anyone and any foot shape.
Grip
The grip offered by the patented Waffle rubber outsoles was surprisingly good and worked well in wet conditions, which is something that these shoes don't appear to be well suited for. This means that if you do get caught in tough conditions or wet weather these shoes will actually offer you enough stability and traction to get you home in one piece, which is really all you can ask for in such a lightweight and simple running shoe.
The profile and shape of the toe box and heel are actually fairly similar and offer a fairly wide footprint which may also be responsible for the respectable grip these shoes offer.
Don't get too far ahead of yourself, however, as while they do have decent grip, these shoes won't stand up to particularly challenging conditions off road or in the mud and will not stand up well in cross country or trail running scenarios, where a more aggressive tread is essential for safety and stability.
Laces
The laces are relatively simple and not particularly robust, which makes them great for everyday use and comfort, but not super secure for more demanding running.
They have a tendency to slip and loosen if not tied properly which is a little annoying, and they are quite long which means there's quite a bit of excess lace to deal with.
The laces are also located quite high on the upper meaning that there isn't much to secure the lower half of the shoe which can mean your foot will move around a lot.
Overall the laces are ok for everyday wear and light running but don't really offer adequate grip for hard running and difficult conditions.
Material
The majority of this shoe is made of mesh and the midsole is made from a proprietary material called Phylon which is an easily moulded and very forgiving foam that offers great comfort and decent support.
The outsole is of course made of a proprietary rubber material known as Waffle, as previously mentioned earlier.

The materials of this shoe feel quite good for a fairly low budget or entry-level running shoe, but they aren't particularly heavy-duty either and give away the fact that this shoe isn't intended for difficult long-distance running.
They primarily offer comfort over performance, and while this will make them a desirable and stylish choice for everyday wear and light jogging, the materials aren't the best available.
Sole
The Phylon sole is spongy and soft and gives great comfort, cushioning footfalls well and offering fair support. There is a graduating profile with a thicker heel and a shallower front which helps with balance and coordination as well as comfort.
The outsole is rubber and fairly tough, and will likely last a fairly long time if properly looked after and maintained.
Feel
The overriding feeling of these shoes is their lightness and comfort which is honestly something a lot of running shoes actually lack.
Running shoes can be heavy, clumpy and unwieldy, however, the Roshe Runs don't suffer from this issue and this makes these shoes a delight to wear in warm weather or for casual wear.
They keep your feet cool and comfy while providing some support to your joints.
The only downside is that there is a lack of arch support which is the main thing that lets them down over long-distance running, and their almost total mesh upper feels a little flimsy when running at pace.
Durability
The durability of these shoes isn't their strong suit, and while the soles are fairly tough, the uppers feel quite weak and won't stand up to much punishment at all.
They are liable to be damaged by debris and allow water through easily and are prone to getting torn and scratched during the general wear and tear running shoes face from the elements.
Aesthetic
The aesthetic of these shoes is one of their strongest points, and it's what has made these shoes one of the most popular choices for athletes.
The trainers are sleek and lightweight, with a nice profile and outline, as well as a variety of colorways to suit any preference.
These shoes look great when worn with or without socks, and work with shorts, jogging bottoms, or even jeans making them incredibly versatile.
Issues
The main issue this running shoe has is also one of its biggest strengths. It's a very lightweight shoe and while this makes it breathable and agile, it's not particularly hard-wearing or supportive and is prone to getting waterlogged very easily.
The laces aren't the best, and overall these are only suitable for light use running on paved roads or in the gym and aren't suited to long and harsh running at regular intervals.
In short, they're a casual shoe, and very much inspired by the popularity of athleisure than true running performance, and this is reflected in the features and overall design.
Price
The price varies depending on the available color and the particular outlet you're purchasing from, however, this is an entry-level running shoe that can be found for as little as 70 dollars in some places, which is a great bargain for a Nike branded product with decent performance and some great features. The RRP is $105, putting it firmly in the entry-level bracket.
Final Thoughts
Overall this is a perfectly serviceable running shoe for light workouts and casual wear but it simply isn't up to serious running over long distances and in harsh conditions, and can't stand up well to wet or muddy environments.
They look fantastic though and are incredibly comfortable for everyday wear, making them a perfect casual choice which explains their massive worldwide popularity.