There are a lot of great running trails in and around Tampa Bay Florida, but what are some of the best? Finding the best running trail can be tricky and many of us don't know where to start! But thankfully we are here to help!
Running trails are great places to get away from the hectic hustle and bustle of everyday life. They offer a chance to escape the stress of city living and enjoy nature, or to better appreciate the city that you live in.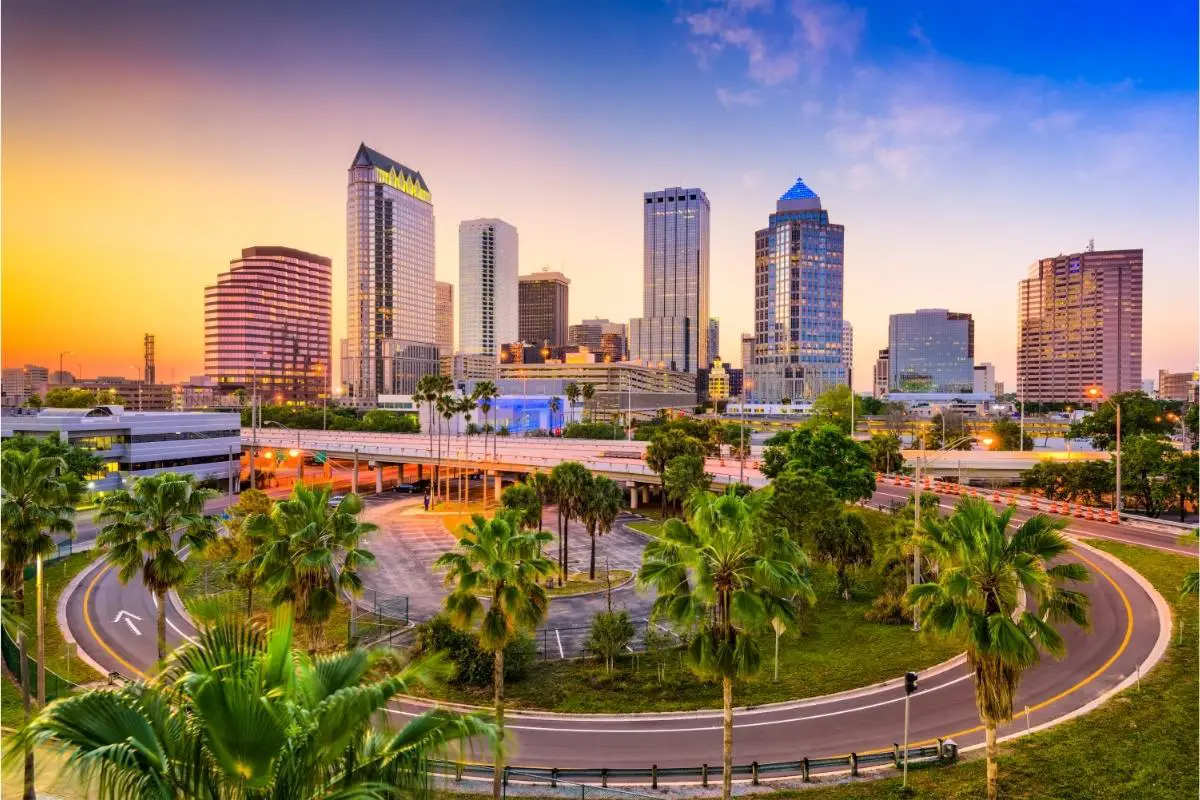 If you live in Tampa Bay, Florida, there are plenty of running trails to choose from that will offer you a variety of different difficulties, environments, and challenges.
The area is home to over 100 miles of paved and unpaved trails. There are also several parks where you can run along the waterfront or through the woods.
So if you find yourself looking for the best running trails in Tampa Bay, then this is a complete guide! We will take you through each of the trails, outlining each one and why you might want to choose it for your next run!
We've also included a section outlining what trail running is, and how you can prepare for a long run!
Let's get to it!
What Makes A Running Trail?
A running trail is any path or road that is specifically designed for running. These paths range from smooth asphalt to dirt roads and even gravel pathways.
Some trails have been built with specific features like bridges or tunnels, while others are just flat open spaces. Regardless of the terrain, all trails provide runners with an opportunity to get outside and explore their surroundings.
There are two main types of running trails: paved and unpaved. Paved trails are usually found near urban areas, such as downtown Tampa. These trails are often well maintained and safe.
Unpaved trails tend to be located farther out, and they are less likely to be maintained. Some of these trails may not even have any pavement at all.
You'll need to make sure that you're prepared for anything when you go on an unpaved trail. It could be muddy, rocky, slippery, uneven, or just plain dangerous.
There are a lot of different trails that you will find across Tampa Bay, though most of them are going to be low risk and easy to run on.
City areas are bound to be better maintained than places in nature, so these trails shouldn't worry you too much! Almost all of the trails on the list below are paved, though some have small sections that are unpaved!
The Best Trails In Tampa Bay
So now we're going to take you through some of the best trails in Tampa Bay. Keep an eye on the difficulty/length specified, so that you can tell if this trail is good for you.
Hillsborough River Greenway 
This trail runs along the banks of the Hillsborough River. It is about four miles long, and it starts right by the riverfront. This trail is mostly flat, but it does have some hills and curves.
It is perfect for beginners who are new to trail running and is also great for intermediates who are looking for a light run.
Bayshore Boulevard
This trail follows the shoreline of Tampa Bay. It is approximately eight miles long, and it takes you past many parks and beaches. It is a popular route for runners because it offers beautiful views of the bay.
Hernando De Soto Bridge 
This bridge was named after Christopher Columbus' brother-in-law. It crosses over the Hillsborough River and connects Downtown Tampa with Ybor City. It is seven miles long and very scenic.
MacDill Air Force Base
This park is located in South Tampa, and it is part of the MacDill National Park. It is about three miles long, and it passes by the Gulf Coast Visitor Center.
This trail is very scenic, and it is perfect for anyone who wants to see the area around Tampa Bay. Don't worry, it doesn't go through the Air Force Base itself!
Pinellas Trail 
The Pinellas Trail is a great place to start your adventure into trail running. It is only nine miles long, and it begins in St. Petersburg. This trail has a few hills, but it is still pretty easy to navigate.
There are plenty of parking options available, and there are bathrooms along the way, which is handy if you find yourself needing to go mid-run! The views here are also amazing, and you will get to see parts of St. Pete Beach and Clearwater.
Busch Gardens
This trail is located in Tampa, and it is about six miles long in total. It goes past the theme park, and it ends up at the Florida Aquarium. This trail is perfect for anyone who is looking for some unique places to look at whilst you're running!
What's The Best Way To Prepare For A Long Run?
Now that we've taken you through some of the best places to trail run in Tampa Bay, we would like to give you some advice on how to prepare for a long run.
Some of the trails mentioned above don't require much preparation, but others are much longer, and if you go out on them you should make sure you are prepared! 
Bring Water 
You should always bring water when you go out for a run. If you need more motivation to do this, think about what happens when you get thirsty during a race or event. Not having enough water could end up being one of your biggest problems!
Bring Snacks
Snacks aren't just for road races anymore. They are important for any kind of workout. Make sure you pack something healthy before you head out for a run. Carrots and apples work well, as they are both high in fiber and low in sugar.
Wear Shoes That Support Your Feet
Most people know that sneakers aren't ideal for running, but it can be hard to choose the right shoes. Make sure you wear shoes that have been specially created to support your feet. This will also help to support your shins and knees and prevent a variety of injuries.
Get Proper Clothing
When you're going out for a run, you want to make sure you've dressed appropriately. Don't wear shorts and a t-shirt, since you'll be sweating a lot while you're exercising. Instead, choose clothes that wick away sweat from your body.
Listen To Music
Listening to music can help you maintain an even pace throughout your run. It's not necessary, but it can help you enjoy yourself more.
Be Safe
While running isn't dangerous, accidents happen all the time. Make sure you stay safe by wearing proper clothing and following traffic rules.
Final Thoughts 
So there you have it, everything you will need to know to get started running in Tampa Bay, Florida!
Tampa Bay is one of the most impressive running destinations you can pick, so if you're looking to go there on vacation, make sure you take some time out of your day to run a trail!
If you already live in Tampa Bay, maybe take some time to choose a trail you've never tried before!
Either way, we hope that this article has given you some ideas for great trails in and around Tampa Bay and that these help you to achieve your future fitness goals! Running is a great way to enhance your life and each time you go out you are building a better person!
Happy running!